How is Our 2.4G Wireless lapel Microphone let you thumbs-up?
What is wireless lapel microphone?
That means it is small and light in shape, it is the smallest and lightest product in the similar 2.4g products on the market at present. Even if it is worn for a long time, it will not feel heavy, and the experience is very good. It can receive sound well from 50 meters away, and the sound quality is also very good. It is also very convenient to carry out, clean and easy to manage.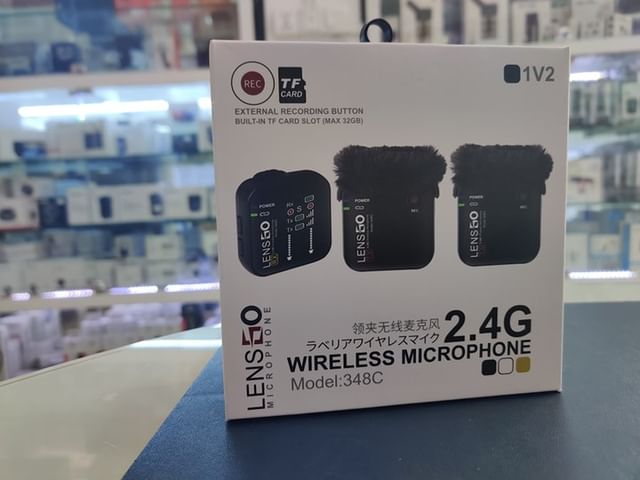 Usage Scenarios
1. Short video shooting
Our 2.4G wireless lapel microphone is not only useful for live streaming, but also for short video recording. Because of its small and light shape, users can hide it. Even in a noisy outdoor environment, can also record their own very clear voice, the microphone is very good.
2. Interview recording
Some friends who need to interview and record will find it very troublesome to wear a wired microphone, and it is not beautiful. In addition, other wireless microphone is relatively heavy, when wearing the chest collar, the collar will be deformed, affecting the correct position of the microphone, wireless lapel microphone is very suitable for friends who need a long time to interview and record.
Our LENSGO 348C wireless microphone is also very simple to use and works with your phone plug and play. There is only one button, used for on/off and on/off radio function, with the indicator light can be very good to know the status of the microphone, to meet the needs of many users in pursuit of simplicity.